http://www.morethanpaper.com/page/MTP/PROD/Thanksgiving/Thanksgiving-GreetingCards

Thanksgiving Items
Back to Last Page Visited
Thanksgiving Greeting Cards
The latest trend in greeting cards!
Send a heartfelt message to family, friends or business associates
during the Thanksgiving holiday season!
Click on the image below to see our collection
Choose your greeting and signature and see a proof immediately on-line!
Please note that items purchased through the link below will be a separate order with separate shipping charges.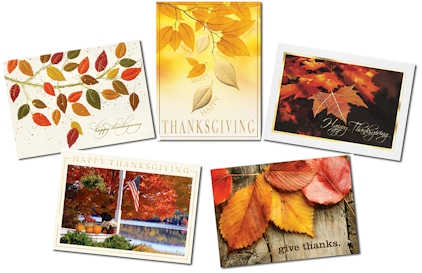 Thanksgiving Items
Back to Last Page Visited