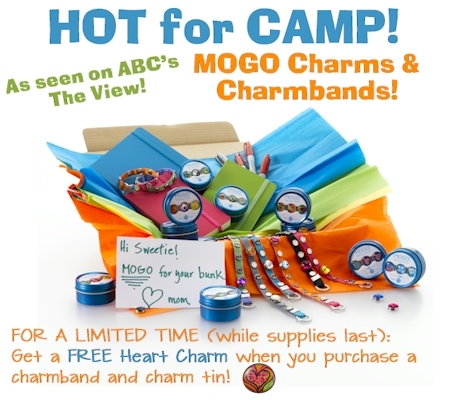 MOGO charms and bracelets are part of a new trendsetting accessory line perfect for gifts (and perfect for camp)!
Each charms tin contains 3 silver-toned magnetic charms each with a different enamel picture/design which instantly snap onto
MOGO Charmbands (sold separately in a variety of colors) to create a cool charm bracelet!
With tons of charms from which to choose, you can design a charmband that represents you!
Charms come in a reusable magnetic tin which can easily attach to a locker or magnetic board.
Each charm is 1/2" in diameter and will affix to any magnetic surface.
Click on the item to see its description ... and to order on-line!