Bar-Bat Mitzvah Invitations

We typically consult with clients face-to-face for these special invitations,
taking the time to design a unique ensemble just for you.
However, we also enjoy working with long-distance customers via phone and email as well.
Contact us and learn about the level of service and attention to detail
your order will receive from start to finish!
We currently carry invitations by the following printers:

Annabelle's Creations
ArtScroll
Birchcraft Studios
b.t. elements
Carlson Craft
Designer's Fine Press
HB Designs


Indelible Ink
Invitation Basket
Lemon Tree
Mosaica Studios
Pen At Hand Stick Figures
Pioneer Announcements
Natural Impression Designs
William Arthur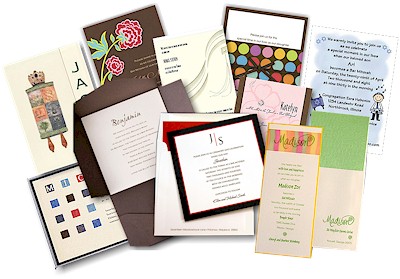 Call us today to get more information about ordering these products.
516.466.1227
(8 am - 10 pm ET)